Discover Farrow & Ball in Toronto
Welcome to Farrow & Ball's world of extraordinary colour, rich pigment and artisanal wallpapers.
Still made in Dorset, England, our home since 1946, our distinctive palette of 132 paint colors and hand-crafted wallpapers are renowned for their depth and complexity. Together our paint and paper transform modern and traditional homes, both large and small, inside and out, across the world. Responding extraordinarily to all types of light, our richly pigmented paint and handcrafted wallpaper deliver a unique depth of color and quality of finish which brings walls to life. The richness of absorbing colors creates and inimitable vibrancy in every room of the home.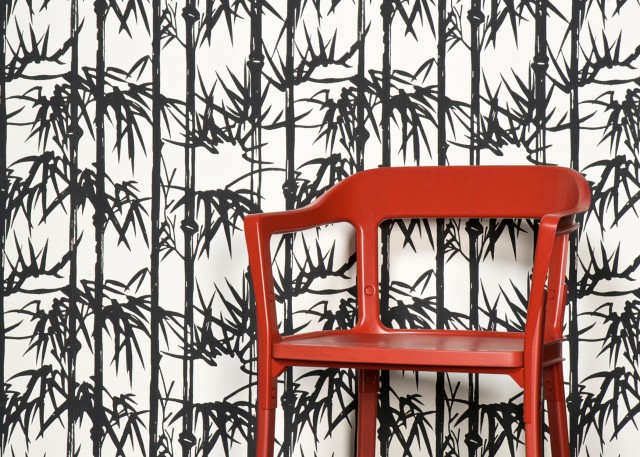 Why choose Farrow & Ball.
What makes us different.
Timeless Colour
Discover Timeless Colour in each of Farrow & Ball's 132 colours have been created with care and thought to ensure they work beautifully alone or as part of a story.
Paint on Paper
We create handcrafted wallpaper according to traditional printing methods and using our own paints, enabling you to create a seamless connection between paint and paper.
Quality Finishes
Each batch of paint and roll of wallpaper is rigorously tested by our quality control team to ensure the best possible long-lasting performance.
Tales to Tell
The intriguing story behind every color is reflected in its name be it the beauty of nature, historic houses or inspiring people and places.
Experts on Hand
In store, online and by phone – our experts are always on hand to share colour ideas, discuss your projects and offer helpful tips.
Safe and Sound
Farrow & Ball's distinctive water based paints which are low odour, eco-friendly and safe to use in every room of your home.
Unique Wallpapers
Wallpapers are usually made with ink, but not at Farrow & Ball. Using their own environmentally friendly, richly pigmented paint and traditional block and trough printing methods, their papers possess a uniquely tactile finish, creating a seamless connection between paint and paper.
Watch Wallpaper Video
The Finest Paint
While others are constantly cheapening formulations by incorporating plastic "fillers", Farrow & Ball paint uses only the finest ingredients. It begins with chalk, china clay and titanium dioxide. Then rich pigments are added to achieve the F&B signature depth of colour. Finally, every batch of the F&B water based paint is rigorously tested for color consistency and durability before it reaches the tin.
Watch Paint Video
The Ultimate in Depth of Colour and Elegance of Finish
Colour Wave Paint is proud to carry the world's most respected "heritage" paint to its entourage of leading paint brands.